Stag, a pioneering financial education startup in Vietnam, has been selected to participate in the inaugural Entrepreneur-in-Residence (EIR) program managed by Viet Capital Ventures (VCV). Alongside VCV, NH Securities Vietnam Co. Ltd. (NHSV) and Singapore-based Resolution Ventures jointly invest the seed round and provide strategic support, especially in technology, market insights, and compliance, for Stag to achieve the growth objectives.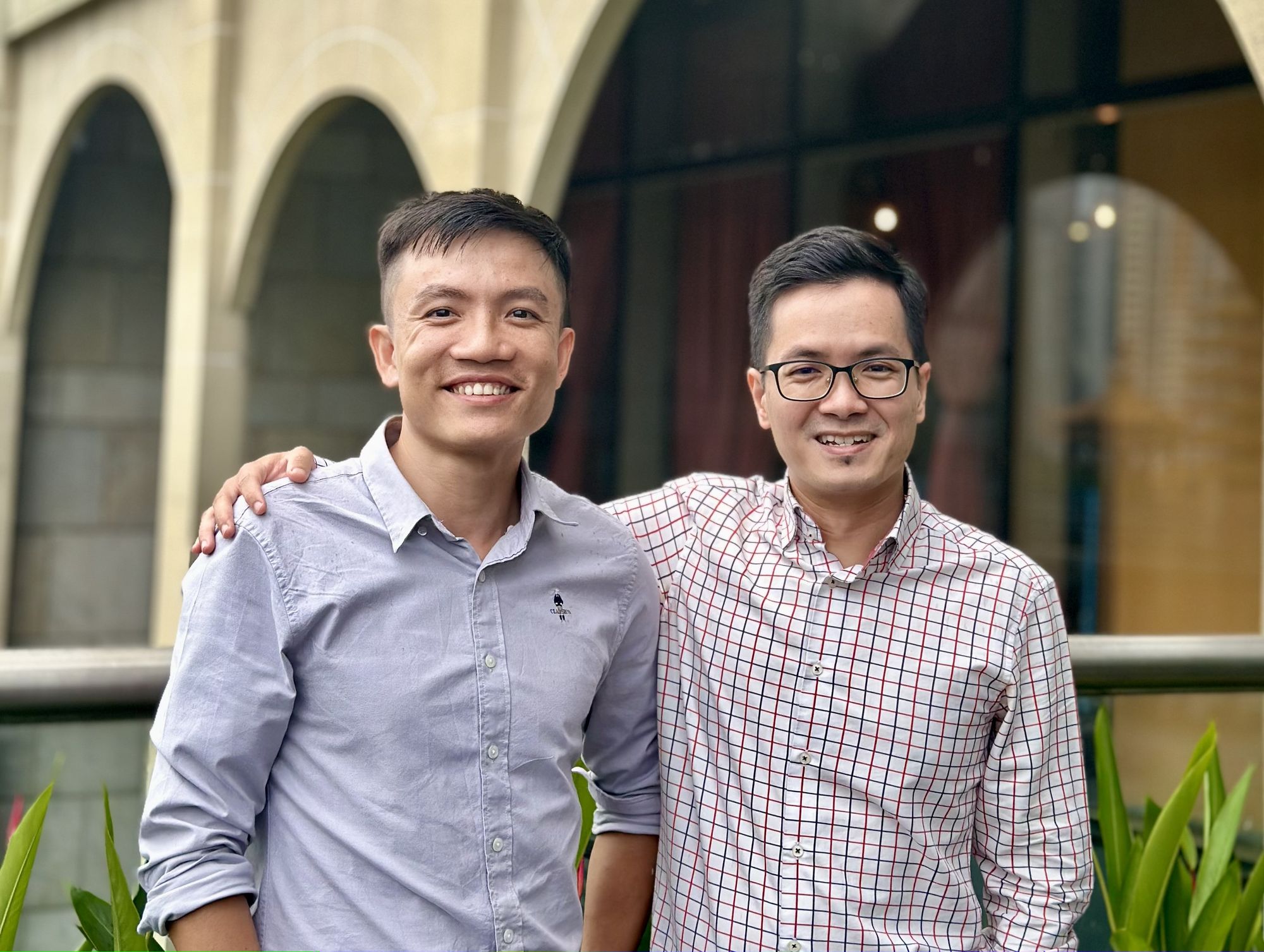 Co-founded by Bang Tran, former Senior Manager of FinVolution Group (NYSE: FINV) in Vietnam, along with Vu Nguyen, former AI Engineer Lead at MOMO, and joined by Dat Huynh, ex-founder of travel tech platform Inspitrip, Stag's mission is to empower young individuals and new investors with fundamental knowledge, smart investment planning, and realization of financial goals.
"We are delighted to collaborate with VCV, NHSV and Resolution Ventures through the EIR program. Stag's vision is to become a trusted investment platform suitable for everyone, especially young investors. With the support of reputable partners, Stag will pave the way for sustainable investment methods, contribute to financial growth and prosperity for all" - Bang Tran, the founder of Stag said.
Through Stag, individuals will have access to a wealth of knowledge about financial management, intuitive investment practice tools, and gamified content based on real-time market data and developed by Stag's AI engineering team. In addition, Stag also builds tools for corporate clients to customize and manage investment programs as part of HR services, that would benefit both the companies and employees alike.
VCV is a venture fund managed by Viet Capital Asset Management (VCAM), which has recently ramped up their own technology platform for digital fund distribution.  "In a time when Vietnamese investors are often overwhelmed or sometimes even misled by market information, Stag takes the education approach to wealth-tech that resonates well with VCAM's mission: to empower investors with data-driven analyses, so they can be regular participants of Vietnam's growing capital market according to their personal circumstances, investment objectives, and risk profiles." said Pho Pham, CEO of VCAM.
Jong Seok Kim, CEO of NHSV, agreed that: "Young investors will become the backbone of Vietnam's capital market. They are very technology savvy but unfortunately need to be better-incentivized to learn about stock and mutual fund investments. We are happy to support Stag's mission to provide a fun and competitive way for young investors to learn about the market, to be in control of their own financial planning, so that they can be confident investors through all the market cycles".
Sam Gibb from Resolution Ventures, noted: "Resolution Ventures is thrilled to support Stag, as it enables millions of Vietnamese with the knowledge necessary to save and invest to create financial stability for their families. Financial literacy in developed markets is still a long way from where it needs to be and is still in a nascent stage in developing markets. Stag aligns with our vision of reducing inequality and increasing access to education for consumers in developing markets in the region. We look forward to working closely with the talented team at Stag as they embark on this exciting journey."
In 2023, Stag will continue enhancing financial education features while also launching new value-added products for retail and corporate users, enhancing KYC and security features, and complete technology integrations with key strategic partners. Furthermore, Stag is actively seeking collaborations with universities and educational organizations to promote and raise awareness of financial literacy in Vietnam.
Read more about Stag: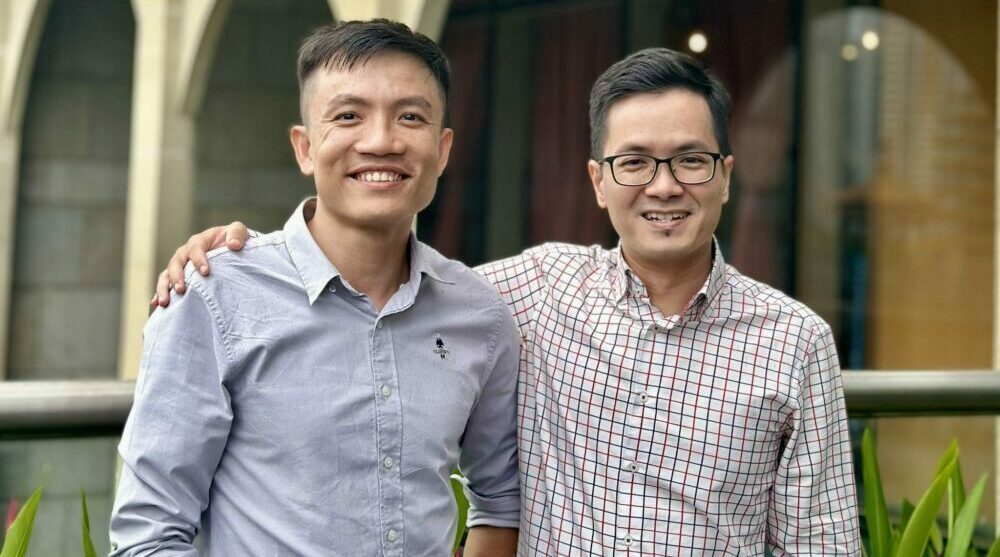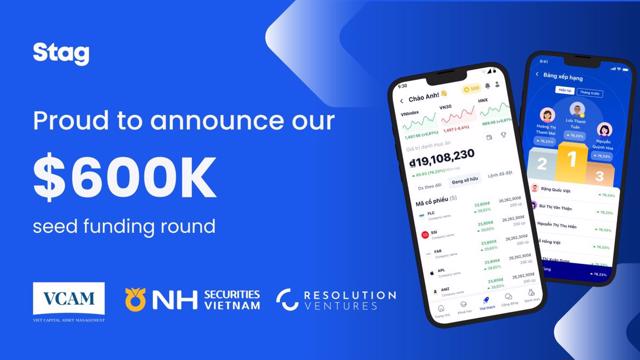 About Stag Vietnam: Stag Vietnam (Stag) is a fintech startup that develops a technology platform for users to engage in learning, gain investment knowledge, manage personal finances, and access market information and data analysis. Stag's mission is to assist new investors and empower young individuals to achieve their financial freedom goals by providing smart accumulation planning through financial education and investment products. Website: https://stag.vn
About Viet Capital Asset Management: Established in 2006, Viet Capital Asset Management (VCAM) has provided professional fund management and investment advisory services in Vietnam. Licensed by the State Security Commission, VCAM works with both institutional and individual investors in Vietnam and overseas, managing several private equity investments in healthcare, education, technology, as well as open-end mutual funds.
Viet Capital Ventures' EIR Program is an intensive 12-18 month startup acceleration program that includes seed funding, office space up to 12 people, and other forms of strategic support for a startup in Fintech and Wealth-Tech sectors. The program seeks experienced builders and entrepreneurs who aspire to help Vietnamese make better investment decisions, who enjoy building useful tools, especially those that enable both individual and corporate investors to participate in the long-term success of Vietnam's economy. Website: www.vietcapital.com.vn
About NH Securities Vietnam Co. Ltd.: Established in 2006, NH Securities Vietnam (NHSV) is a 100% owned subsidiary of NH Investment & Securities (NHIS), the 2nd largest securities company in Korea, providing financial services including asset management, investment banking and brokerage services through 79 domestic branches and many other global subsidiaries. NHIS is a member of NH Financial Group, the largest financial group in Korea, with over 700 billion USD in total assets. Website: www.nhsv.vn
About Resolution Ventures Pte Ltd: Established in 2021, Resolution Ventures is a seed-stage fintech fund dedicated to fuelling innovation and supporting visionary entrepreneurs in Southeast Asia. With a profound belief in the transformative power of technology, Resolution Ventures actively seeks out and invests in startups poised to reshape the financial landscape of the region.
Resolution Ventures provides not only the necessary capital but also invaluable mentorship, strategic guidance, and industry expertise to its portfolio companies. By fostering an environment of collaboration and learning, Resolution Ventures empowers entrepreneurs to navigate the complex challenges of scaling their ventures and brings their bold ideas to fruition.
With an unwavering commitment to Southeast Asia's vibrant startup ecosystem, Resolution Ventures identifies disruptive fintech solutions that address the unique needs of the region's diverse markets. The fund aims to unlock new possibilities, drive financial inclusion, and unlock the untapped potential of millions across Southeast Asia. Website: https://www.resolution.ventures